Parade of Lights - Save the date 12/01/23!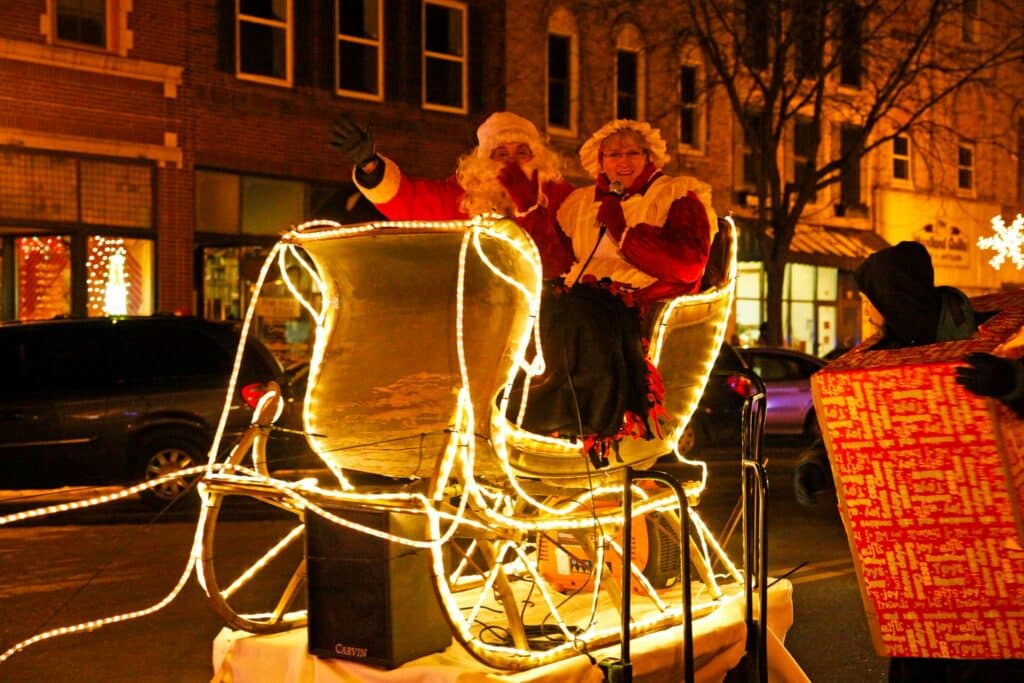 📸 : Dave Saalsaa
We are pleased to announce the return of our annual Parade of Lights as well as a continued title sponsor - Generac. We are fortunate to have Generac as a member of the Whitewater business community and incredibly grateful for their continued generous support.
Want to be in the parade? Click check back for our application which will be available September 1.
This year's parade theme will be announced September 1. Because the parade is after sundown, all participants are encouraged to include lights as part of their display. In year's past, we've received feedback that the length of the parade can be challenging, especially when cold. So the route will be shorter again this year to make it easier for participants. Here's a map detailing the parade route.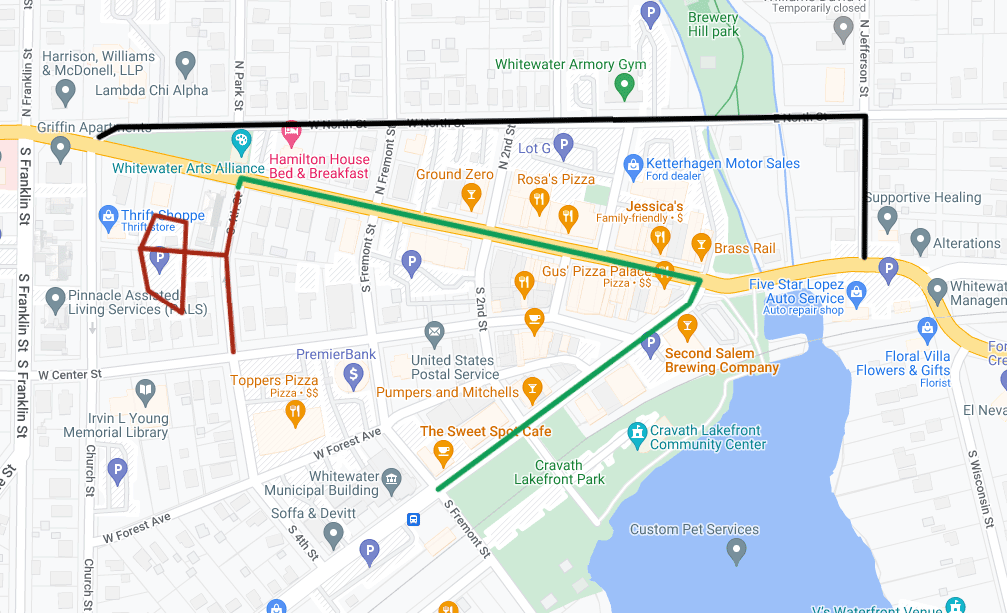 Green: Parade Route
Red: Staging Area
Black: Detour Route
Attendees are welcome to join us downtown on Main Street to enjoy a variety of activities before and after the parade. Festivities begin at 4p. Parade is at 6p. More details will be announced in the days to come.
Questions? Send us an email: director@downtownwhitewater.com